Woke up today (actually yesterday as its past 12 midnight) to hear the news of Steve Jobs' death. The news about the death of a man whom I consider one of my role models actually left a kind of pain. Yup, I felt sad, as if someone I knew had died :(
‎3 apples changed the world, First one seduced Eve,

Second fell on Newton

and the Third was offered to the world half bitten by one Steve Jobs
I am not a user of Apple products. But I have used them though. Its not from the Apple-user perspective that I like this man. Its his passion, his determination, the innovation he led, how he made products that were superhit, how he survived even after being thrown out of Apple (the creation of NeXT and Pixar), and his return to a failing Apple only to make it the Most Valuable Company in this world that makes him a Legend.
A true visionary whom Apple fanatics call iGod! Spend much of my free time today reading articles about him. This man has become the coverpage of Time several times! His message to the students was "Stay Hungry, Stay Foolish". It was one of the most inspirational speech ever. A quote from that >"Your time is limited, so don't waste it living someone else's life. Don't be trapped by dogma — which is living with the results of other people's thinking. Don't let the noise of others' opinions drown out your own inner voice. And most important, have the courage to follow your heart and intuition."
Even though I don't own Apple products I always loved iPod, iPhone and iPad! I am not much of a fan of the Mac though! Before Jobs' iPad there were Tablet computers! huh?! Tablet Computers??!! ya.. it was something which resembled the iPad's great great grandfather that died prematurely :P After using an iPad, I fell in love with that one.. an awesome product! I used the iPad because I had developed my BTech final year project on an iPad. Must say I enjoyed the iPad much more than an iPhone.
It was the life of Jobs that I liked much more than these products. Few could actually maintain their head after being thrown out of a company they founded. But here is a man, who continued his legacy to other non-similar areas and redefined success. The Pixar gave us some of the best animation films. And NeXT eventhough wasn't successful became the foundation for what is todays Mac OS X and iOS. (I really hate that NeXT Objective C crap though!)
Ya, Jobs you definitely touched a lot of human lives.. as some say you are the Michael Jackson of technology. Hats off to you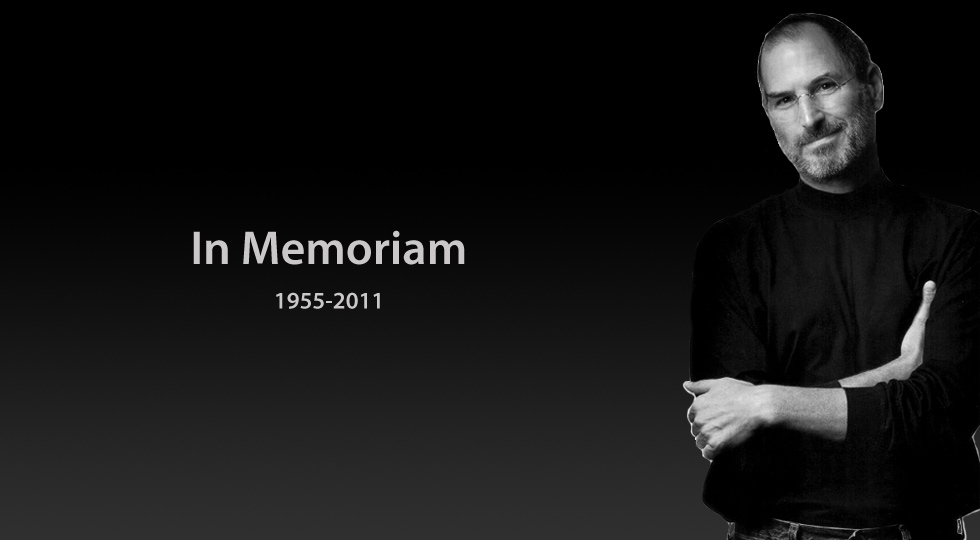 ---