About two months back, me and a friend of mine went for trekking at Skandagiri Hills. Its about 75km from Bangalore near to Nandi Hills. 
We started on my Yamaha Fz at about 2:30AM and reached there by 4.30AM. The place has got a few locals who are waiting there to get hold of your money in the form of parking and acting as guide! We parked (gave the guy Rs20/30 just to make sure he don't destroy my bike) and dismissed the idea of having a guide. The trek started and we reached the top by 5.15 in the morning. The view was awesome!
Here is a map of the area and route to be taken. It'll save you the cost of having a guide and give you a sense of adventure as you are finding way through pitch dark (if there is no moonlight ;)). Remember to take a good torchlight and a jacket. It'll be very cold at the top. Its an easy trek. Once you find the muddy lane you can easily reach the top - you don't require any guide! There is a small catch though - there is a route which you shouldn't take - its marked in red colour. This red route is considerably wider and it reaches a dead-end! But what's the fun if there is no thrill in finding the right way!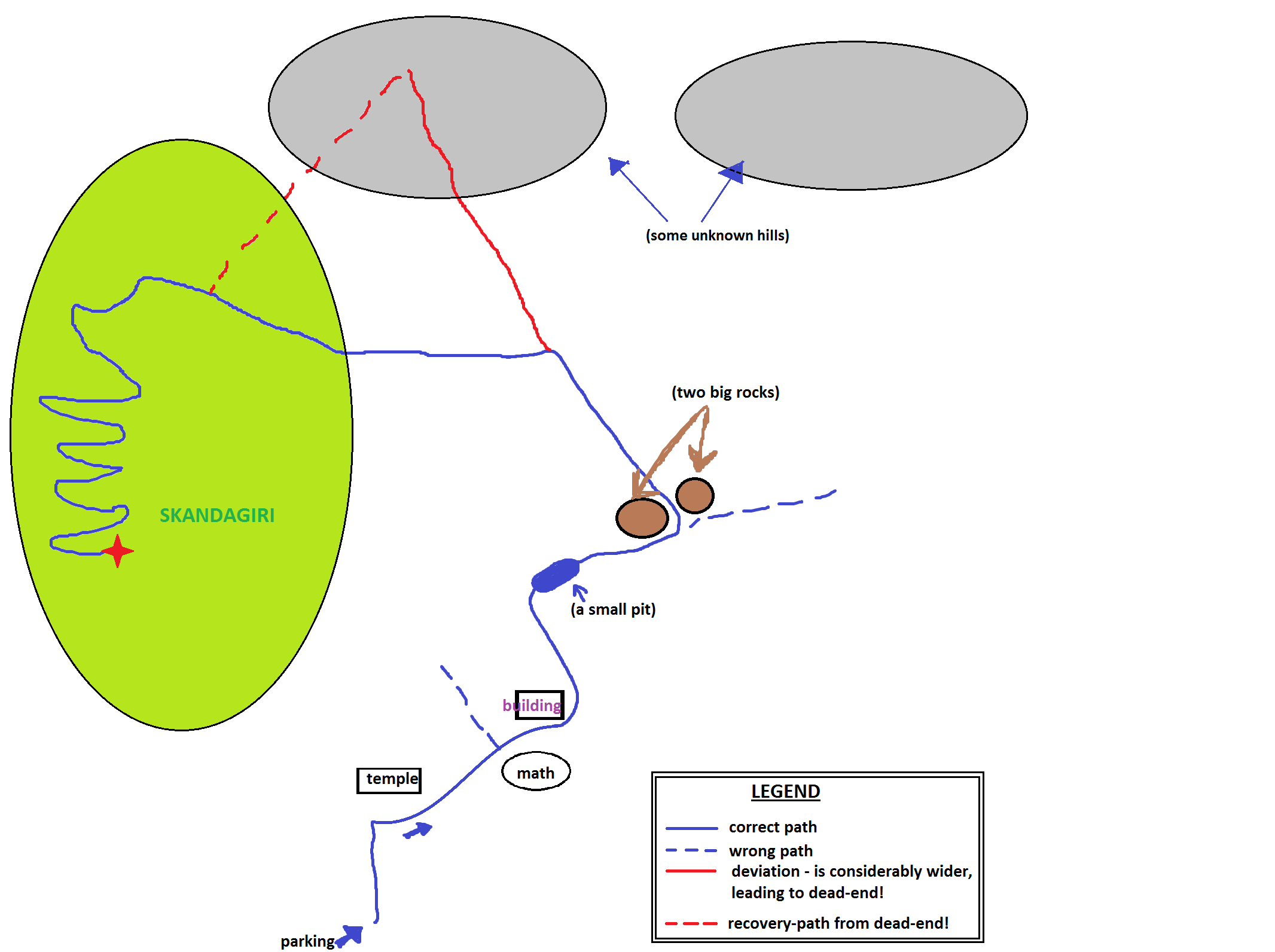 We started back by 10 in the morning. On the way back we stopped at a small Fort near Nandi hills - Fort Devanahalli. Took some pictures and then headed back to Bengaluru!
---